Lesson Update
Short Game & Putting Clinics
---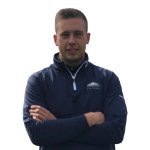 This Tuesday afternoon I took a small group of 4 golfers to improve their short game on the most recent short game clinic, even the rain didn't put us off.! I saw a noticeable difference in all of the golfer's techniques who were in the clinic. All it will take now is practice and repetition to learn the changes made and implement the changes on the golf course... I'm looking forward to seeing the scores in the coming weeks!
If you're interested please see some details below...


The short game and putting clinics are there to help you feel more comfortable when out on the golf course and to help you improve your score.
Dates / Times
Short Game Clinic

Friday 3rd June 16:00 till 18:00
Putting Clinic
Sunday 5th June 09:00 till 11:00
"A good short game can make a great round and save a bad round.!"
The 2 hour Putting Clinic will cover the 3 crucial factors of putting...
* Start Line
* Green Reading
* Distance control
The 2 hour Short Game Clinic will cover…
* Chipping
* Awkward lies
* Pitching
* Bunker play
These clinics are 2 hour sessions. The maximum number for each clinic will be 4 golfers, this is to ensure you receive the best experience on the day. I will ensure you leave the clinic with the tools to improve your scoring potential on the course.!
I am aware during these clinics you will be given a lot of information to digest. To help, following the clinic you will be sent the relevant information about the techniques learnt. This will be a great reference for you to look back at and refresh your memory.
To book please use the booking link
If you have any questions please let me know,
Dan