Fill your pocket!
Filling your bag with balls you've stumbled across in search & rescue missions for your own will only get you so far. However, a lesser-known truth about golf balls is that you really need to know about the right model for your game.
Wilson Staff Model or Staff Model R?
Let's take the brand-new Staff Model & Staff Model Raw golf balls as an example.
You might not have heard of these before as they've only recently been released. All we can say is: they're definitely worth trying! However, this begs the question:
How do you know which one is right for your game?
Well, as you can see in the image below, the Staff Model offers slightly better distance control whilst the Staff Model R is longer and straighter thanks to its unpainted cover. This unique cover won't be to everyone's taste, so is certainly worth a closer look before making a decision.
So, if you had to put one of these balls into play during your next round, which would it be?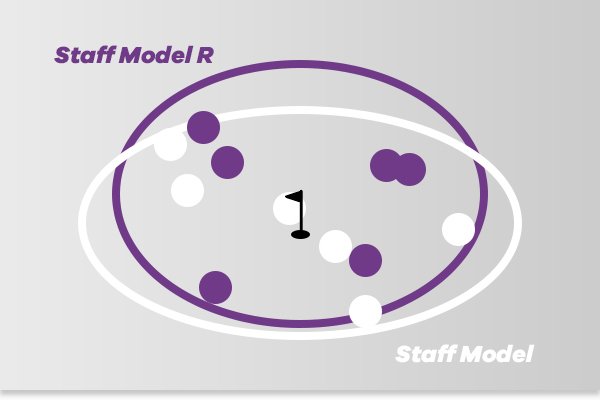 Back to Articles